Spring Exhibition
Our Spring Exhibition will run March 20 – June 20, 2023. There will be a solo show within that time frame from May 12-28. Join us throughout the week or if you'd like to book an appointment during our off hours, we'd love to show you around our Spring Exhibition. Enjoy an espresso and browse your favourite local artists.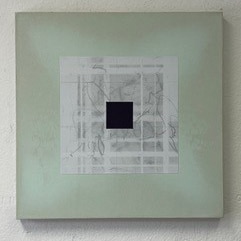 Our Prairies & Beyond: Dale Kalbfleisch Solo Art Exhibit and Reception
Crafting creative wood art panels of our familiar Alberta prairies and mountains for over 30 years, Dale Kalbfleisch will join us for a two week art exhibit showcasing his work and sharing his process.
Opening reception is Friday, Oct. 14, 2022 from 7pm – 9pm @ Bay 1 Gallery. Live Jazz by Brophy 2 & Cash Bar. Registration is free and helps us prepare.
Meet and greet with Dale, Saturday, Oct. 15 from 1-4pm
Show runs until Oct. 29th. We hope you will join us for this unique art exhibit.
"My work is a tribute to the land of my roots and history, and to those who nurture the land. I see an opportunity to connect with and be attentive to this land; to take tiny steps towards wholeness and to treasure the land's rhythm and life. A chance to reflect and marvel, and acknowledge this mystery. My images are seeing after a long look, the blink after the stare, the impression of a snapshot and the stillness between breaths. I am fascinated with fluid forms and the nuances of layers, geometry and patterns, light and colour.
My panels start with veneer or solid wood, chosen for species, grain and natural colour, followed by sketching, routing, staining, shading and applying ink and finish. The images have depth and contrast. The frames contribute their grain and the texture of a re-sawn surface, providing a subtle and supportive layered border."
Dale Kalbfleisch
The Box Show
Nov 26 – Dec 10
The Box Show @ Bay 1 Gallery. More than 8 different local artisans will be adding to our collective show this year. The simple, ornate, intricate, complex & coastal are all words and more to describe the incredible boxes we have for you this year. A variety of handcrafted box vessels of different sizes and designs will be displayed and available. Some of the artisans will be in attendance at the opening reception.
Our opening reception Nov 16th will feature:
Artists in attendance

Live music by Kim Gates

Cash bar with Alley Kat beer, organic wine and Garage Kombucha

Complementary hot apple cider and holiday chocolates will be available throughout the show
Extended hours are available by appointment so please don't hesitate to call if you can't make it during the regular posted hours. We look forward to sharing the time and the boxes with you.
Join us!
SUMMER SIDEWALK ART SHOWS
Woodworking with Style
June 18th 11am – 4pm
Join us for a grouping of incredibly talented woodworking artisans. On Father's Day weekend, this afternoon event will feature a number of Alberta woodworkers, artists, furniture makers & designers. With live music, vintage cars, Alley Kat biergarten, Grill, and Garage Kombucha.
Bring a dad ~ look forward to having you join us.
The event is free and open to everyone but we would love if you could let us know you are coming!
Featured work from Ralph Reichenbach, Len Stebner, Natasha Lay, Douglas Pueschel, John Morel, Kelvin Soo, Kenton Jeske & Nathan Sterkenberg and more.
FISHMAS: The Art of Doug Madill Show & Sale
Opening Reception: Dec 9, 3-7pm
Show runs from Dec 9 – Dec 17th @ Bay 1 Gallery
FISHMAS has been an annual celebration for Doug Madill/Madillustration Design Inc. and will be making its return this year to Bay 1 Gallery.
As owner of his studio, Doug would throw an annual open house (FISHMAS) for his clients, customers and collectors of his art. With a deep appreciation and love for fishing & fish in general, Doug chose fish as a theme for his corporate visuals, right down to his MDI logo. As covid changed many things for many people, this annual "celebration" was put on hold…until now!
As Doug created more fine art style imagery with his paintings, he wanted to reintroduce "FISHMAS" to existing and new clients & collectors and the arts community as a whole.
There will be a plethora of classic FISHMAS mouth watering wings & ribs and a gallery full of Doug's original tasty pastel paintings on display. (Vegan options will also be available)
We will have Bay 1 Gallery bar with Alley Kat beer @alleykatbeer, organic wines, @garage_kombucha for purchase & a tasty supply of complementary wings & ribs. (If you ever attended one of Doug's FISHMAS parties in the past you know what we are talking about!)
If you can't make the reception, the artist will be in attendance again Saturday from 12 – 3 pm. The show will run until Dec. 17th so make sure you come by to see his unique style of live edge pastel art.
Local Art Fest
June 25th 11am – 4pm
Meet and greet with a collective of local fine artists as they share their work in our outdoor gathering space. Featured artists: Melissa Baron, Doug Madill, Glen Ronald, Mariam Qureshi will be on sight to exhibit and share about their art. Join us for live music, wine, local craft beer, Garage Kombucha & Grill in the bay 1 Gallery Biergarten.
The event is free and open to everyone! Thank you for registering as it helps us prepare.
Abstract'd Artfest
An evening of abstract art, live music, beer, wine & kombucha – a little something for everyone!
June 4 from 4pm – 9pm
Bay 1 Gallery in Edmonton is hosting a pop-up group exhibition in collaboration with the Abstract'd Art Collective. This evening event will feature eight abstract artists from southern Alberta, live music, an Argentinian Tango performance, food trucks, local beers, City & Country wine, and Garage Kombucha.
Featured artists include Gloria Gelo, Julia Hirst, Margriet Hogue, Nadine Johnson, Barb Kreutter, Patricia Langevin, Susan Sakamoto and Louise Savoie.
The Box Show
November 23 – December 7
Sunday-Monday Call for appt.
Tuesday – Thurs 10-6pm
Fridays 10-2pm
Saturday 10-4pm
Come see some fabulous box vessels at our first annual Box Show. Inspired by the former TU Gallery, we will begin showing a variety of box vessels each year before the Christmas season.
This year 6 different local artists will be sharing handcrafted one of a kind boxes. Crafted using skilled woodworking techniques, each unique design makes for a personalized special holiday gift.
The show will run for two weeks from Nov 23 – Dec 7 with extended shopping hours. If you can't make it during our extended hours please call for appt. thank you and hope to see you then!
Alberta Culture Days Event
Sept 26 – 4-8pm
Fall Art & Music Night
Live Jazz music by Brophy 2
Live art by Glen Ronald accomplished mixed media artist.
PaintNic boxes for 2 by Mariam Qureshi, local abstract figural & contemporary landscape artist (Everything you need to paint with a partner out in nature) available for purchase and if weather permits to use in our green space or take away.
Local brewed Kombucha from Garage Kombucha available for tastings and purchase.
Complementary finger foods and hot apple cider available.
1st Annual Summer Sidewalk Art Shows
Summer Sidewalk Art Shows featuring two or more of our local artists every Saturday in the month of June from 12-4. Each Saturday will be something different.
June 5
Woodworking with Style
Featuring: Accomplished wood working artists Ralph Reichenbach, John Morel, Douglas Pueschel and Len Stebner.
Free Bublys and/or Mocha Espressos.
Listen to live local music by Zachary Red. @ZacharyRed
June 12
Brews at the Bay
Featuring: Skilled artists Dale Kalbfleisch (wood art) and Sabine Hahnel (painter).
Beer Garden by Alley Kat with snack options for purchase.
Free Iced or Hot Mocha Espressos.
June 19
Dads, Drafts & Design
Featuring: Seasoned artists Doug Madill (pastel & graphic illustration) and Christopher Kingston (photography).
Beer Garden by Alley Kat with snack options for purchase.
June 26
Fresh Art and Freezies
Featuring: Talented Mixed Media artists Glen Ronald & Melissa Baron.
Beer Garden by Alley Kat with snack options for purchase.
Free Freezies to cool off.
Helis Podnek
"From Nothing to All"
Bay 1 Gallery Solo Exhibition
June 28th – July 5th
HOURS OF VIEWING
Monday, June 28th
By appointment. Call 780-975-3131 to book a time.
Tuesday – Friday 10am – 5pm
Saturday, July 3rd
By appointment. Call 780-975-3131 to book a time.
Saturday: 6 – 10pm
Private Reception by Invitation Only
Sunday, July 4th
By appointment. Call 780-975-3131 to book a time
About this Exhibition
Art involving Nature can be simply a reflection of beauty seen, a recreation of exactness as well as a likeness through the filter of the artist's life experiences and emotions.
Helis Podnek, Estonian-born, Visual artist and designer, presents her work in the exhibition "From Nothing to All". Podnek reflects on the journey she has come from her small village in Estonia to her bigger city life in Edmonton and all the life in between through this series. "I grew up in a small village called Veskitaguse which strands in the midst of the thick forests and soft meadows (…) I have seen and learned a lot about the life and the mind of the big cities, however, the bonds the humans share with nature is what I consider to be the core of my works. Having grown in the countryside, I greatly value the concepts of freedom, sincere caring, purity, and the unbending will."  The elegance displayed in her detailed and precise drawings reflects years of life experience, natural born talent and training.
Her captivating work mirrors the intricacy, beauty and complexity of the natural world that she uses as a tool to express life lessons she has experienced. "To me a sunflower is not just a pretty flower – it's a force – despite circumstances it still finds the way to the sun. Wolves in the flower garden are life events when something is too good to be true."
"My artwork is mixture of critical view of social, political, and cultural issues as well as simple joys and light in everyday light (…) While I portray actual plants and animals, they all stand for events, public and/or social figures. I use my art as a medium of storytelling through traditional materials as graphite and pastel pencils on cotton paper."
Podnek's style is exact and realistic in nature with surrealistic elements that reveal themselves upon the closer linger. Using simple yet elegant tools as the pencil and white cotton paper, Helis masterfully crafts images that mirror her theme "From Nothing to All". A theme laden with multifaceted meaning, linked to the good, the bad and the ugly of life lessons and her journey as an artists finding her niche. Sophisticated, exact, emotive, Helis' captivates her viewer with unique style, full of meaning. As an artist, friend, daughter and member of society, Helis plays a role to inspire us, cause us to think deeper and help us reflect on our own journey through life. Join us to view and experience her exhibition June 28 – July 5th.