Mediums: Mixed Media, Oil and Watercolour
Mariam Qureshi is an award-winning multidisciplinary artist based in Edmonton, Canada whose works have been featured in solo exhibitions nationally, as well as in France, Austria, and Switzerland. In addition, her art has been featured in publications such as ARTSY Editorial Review and the television program Global News. Qureshi describes her abstract and surreal expressions as being based on the marks the subject has left on her or on the world.
Bold, spontaneous, textured paintings reflect Mariam's interpersonal personality. A self-taught artist who paints from raw imagination and is inspired by the contemplations of life. Though oil and acrylics are mediums she often paints with, she has a very dynamic range of skills and mediums. She loves to also illustrate her expressions with wood burning and also paints with inks and watercolours. Her pieces are thought provoking and come in various sizes. All have a unique sense of abstract, movement and depth, which she finds satisfies her to create.
A humble, down to earth artist who loves to share her passion for the arts. Her method of painting is characterized by an immediacy of process and an urgency of vision, which she has been developing over several years. Despite the appearance of spontaneity, Qureshi's technique involves constant assessment, measurement and exploration of colours and their configurations, combined with bold expressive markings, layers, scratches and strokes of oils or other variety of mediums.
For more information or to contact this artist for a commission, please contact [email protected].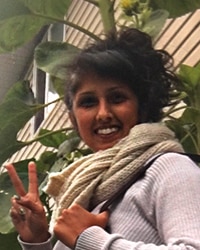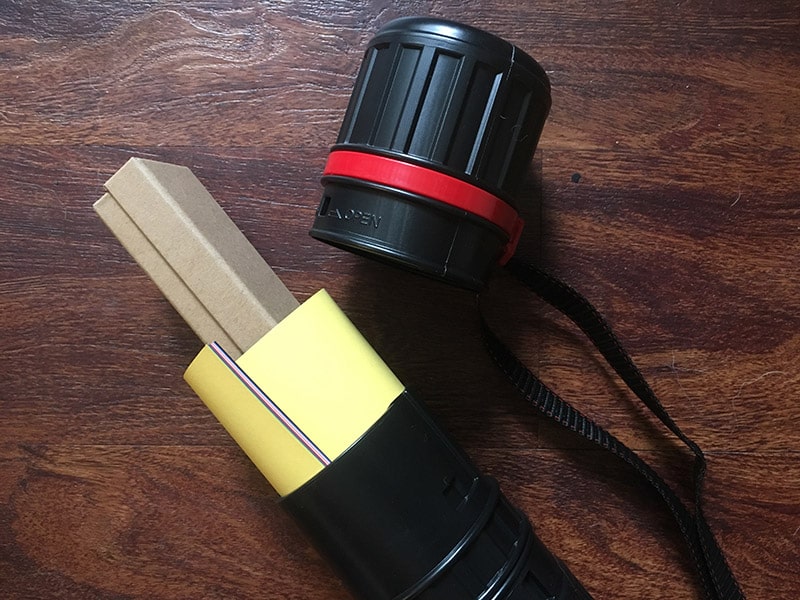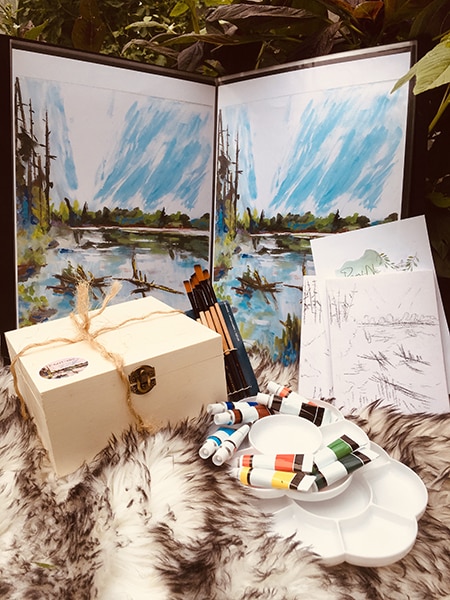 Mariam puts together a PainNic Box which includes instructions & materials for a paint night for two.
Let us know if you'd like to purchase one of these.
Exhibitions & Recognition
Registered Entrepreneur and Curator at Lotus Art Gallery, Edmonton since 2015.
Art Instructor, Edmonton since 2017
2016, Mariam received the "Ambassador of the arts award" by the Mayor of the City of Edmonton. The community nominated her efforts to grow local art and give local artists a voice in the fine art district of Edmonton.
2017, an Austrian gallery got a glimpse of Mariam's paintings and selected her works for an exhibit at the Musee de Louvre, Paris. Mr. Heinz Playner and the curator to the louvre described her work as amazing self taught technique that resembles 1900's traditional oil painting techniques but with contemporary subjects. Contemporary Visual Artist, Exhibit at the Salon Des Arts, Louvre, Paris 2017.
Professional Visual Artist at the Modern Museum of Art, Austria since 2017.
As of 2018 Mariam Qureshi has been listed as a "collected artist" under the Modern Art Museum, by the M.A.M.A.G. (Modern Art Museum of Austria).
Muse Award Recipient, City of Edmonton 2018.
2018, Mariam's art was selected for Artsy, an international fine art auction house, Artsy curators had been watching the artist's work bloom. She was invited to create a Gallery where she can curate online exclusive shows, bring to light artists who deemed the artistic merit to be represented internationally with the Artsy Auction house.
Grand win at Live Art Encounters Award September 18, 2019
Circle Foundation for the Art award for her Oil on canvas paintings, 2019
2021 – Outdoor Art Tour Across Canada beginning at the University of Arts Botanical Gardens