Medium: Solid Wood and Wood Veneers
Ralph is a self-taught artist, furniture maker and designer having grown up in his father's wood shop. He attended NAIT in the cabinet making program, graduated top in his class and then continued on as an instructor for two years.
Fine workmanship and attention to detail are skills that can be taught, and Ralph has learned these very well, however some things cannot be taught like a keen intuition, sensitivity to the materials and passion. Ralph specializes in the use of wood veneers and combines them with solid woods to create aesthetically pleasing ornamental and functional objects. His beautiful wood turnings are constantly evolving with the uniqueness of each piece of wood inspiring him to experiment and form new and distinct one of a kind designs.
Ralph's fine furniture pieces, which include tables, chairs, cabinets, desks, etc, are often accented with images and inlays of veneers to create distinctly original works of art. He employs the age-old craft of marquetry to create pictures that are inspired by his values and experience in life.
For more information or to contact this artist for a commission, please contact [email protected].
Check out more of his work at www.RalphReichenbach.com.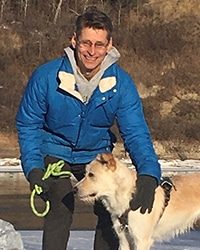 2001- Alberta Craft Council Gallery showing. Artwork published as Cover Photo in quarterly publication.
2002 – Generations Gallery – Featured Artist
2004 – Edmonton Art Gallery – Art on the Block
2004 – Taught Marquetry at Red Deer College Summer School of the Visual Arts
2004 – Alberta Craft Council – Featured Artist Profile in quarterly publication
2006 – Taught weekend furniture workshop at NAIT
2008 – Instructor at NAIT Furniture Design Program
2008 – TU Gallery Featured Artist Show
2009 – SAWS Cover feature
2009 – Edmonton Journal – Life Style Feature "Adventures in Woodworking"
2011-2013 – Instructor at NAIT Cabinet Making Program
Numerous "Southern Alberta Woodworkers Society" (SAWS) Shows, given 1st Place and two 3rd Place Awards.