We are accepting entries for our 3rd Box Show @ Bay 1 Gallery.
Fill out the simple submission form here: Entry Form
Or send an inquiry email to [email protected] with a jpg of your box ideas or finished work as well as any media links to yourself or work.
Scope: Woodworking / Medium: Wood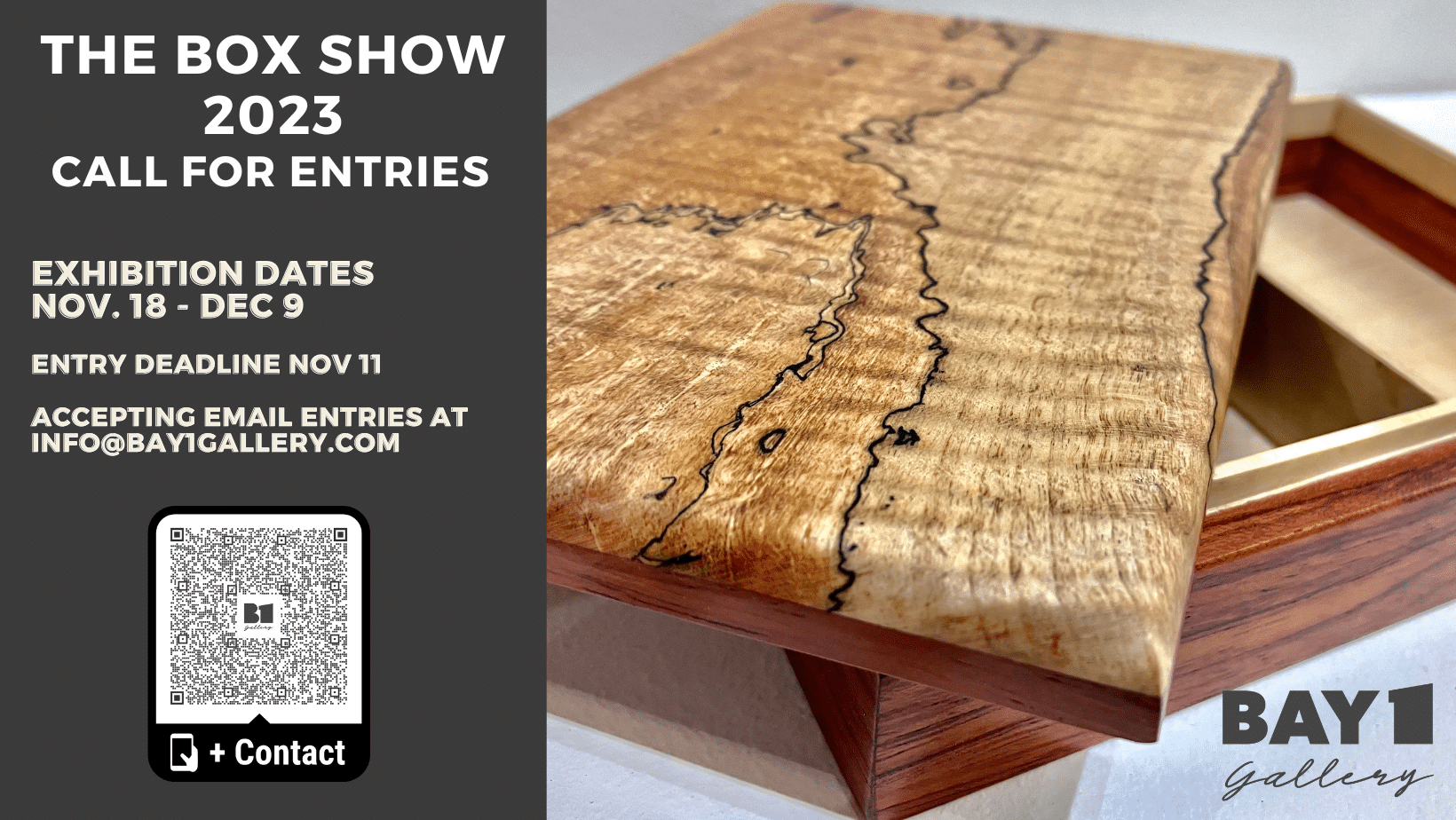 ** Our Gallery exhibitions for 2023 are fully booked. We are not accepting submissions at this time. Please contact us at a later date. Thank you! **
Bay 1 Gallery is currently accepting Contemporary Fine Art Submissions for consideration in an ongoing basis. Though we will try to reply to all submissions in a timely fashion, some responses may take a few weeks. Thank you for your interest and considering our new art community endeavour in Edmonton.
Art Genres: Contemporary Art
Art Form: All forms of media
Submission Scope: Canada
Process to submit:
Submissions to Bay 1 should be submitted for the sole purpose of informing the curator of your work and not directed toward a specific exhibition proposal.
Send website or other social media platform links, 3 relevant jpgs and a brief description of your practice to [email protected]