Medium: Wildlife Photography
Since his childhood in northern Saskatchewan, Ken has enjoyed the spirituality of nature by finding ways to get close to the creatures of the wild. For decades, the camera has accompanied him into the wilderness.
Attention to the artistic interpretation of rarely seen inhabitants in their natural environments is the essence of his photographic imagery. Having written four books, Ken is thrilled to share adventures from the outdoors, and connect them to our human lives through his limited edition pieces and publications.
There is a story behind each of Ken's photos that is captured in his table top books showing the tracking, process and commitment to capturing the images you see. These books are available for order. All his prints can be specially sized.
The Ken Hoehn Gallery in Canmore showcases all of Ken's work and if you are in the area stop by his gallery on 8th Street.
If you purchase any work online or at the Ken Hoehn Gallery in Canmore please let Ken know if you've been introduced to his work through Bay 1 Gallery.
For more information or to contact this artist, please contact [email protected].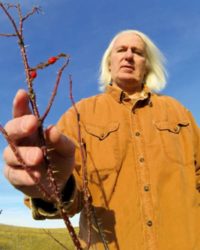 Gallery
Note: All photos are represented at a low resolution to protect copyright.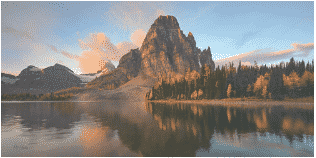 Limited Edition (275)
Thanks Natasha
Minimum Size 48″ x 24″ and up to 72″
Limited Edition (975)
Moraine – Banff National Park
Minimum Size 24″ x 15″ up to 72″
Available Framed
Limited Edition (75)
First Swim Lesson – Grizzly Bear & Cubs
Minimum Size 39″ x 22″ up to 60″
Available Framed
Limited Edition (175)
Cast of Shadows – Grizzly Bear & Gray Wolves
Minimum Size 39″ x 20″ up to 60″
Available Framed
Limited Edition (175)
Spirit Voices – Common Loons
Minimum Size 39″ x 16″ up to 60″
Available Framed
Limited Edition (75)
Coming Home – Mountain Bluebirds
Minimum Size 39″ x 16″ up to 72″
Available Framed
Limited Edition (500)
The Ghost – Great Gray Owl
Minimum Size 39″ x  26″ up to 60″
Available Framed
Limited Edition (75)
Standing Out – Plains Zebras
Minimum Size 39″ x 14″ up to
Available Framed
Limited Edition (975)
Good Things Come in Threes – The Three Sisters
Portrait Minimum Size 24″ x 12″ up to 96″
Landscape Minimum Size 24″ x 14″